The sustainability approach of AQ Compute data centres
Our mission is to provide modular, carbon-neutral data centre capacities across Europe, powered by renewable energy sources, following green building standards and reusing the excess heat – enabling our clients to reduce their carbon footprints.
We offer our clients a unique value proposition: Together with our parent company, Aquila Capital, we strive to make sure that for each megawatt hour of renewable energy utilised by our data centres, another megawatt hour of renewable energy will be realised and deployed elsewhere. Thus, we will be able to offer decarbonised data centre services to reduce the overall CO2–eq footprint of the data centre and colocation industry.
We incorporate an end-to-end green line policy. Our data centres will be truly green from beginning to end to create a recycled energy environment.
The green line
Energy supply with 100%
renewable energy

AQ Compute clients benefit from highly competitive operational costs. We are planning to supply our data centres with 100% renewable energy based on Aquila Capital's European clean energy and storage portfolio.
AQ Compute is able to provide its clients with cost and delivery security as well as capacity reliability for their underlying power needs.
Summary:
CO2 free electricity and plans to supply from 100% renewable sources owned and managed by Aquila Capital
Each contracted MW at one of our data centres will be compensated for by a newly developed MW of renewable energy
Show more »
Sustainable & energy
efficient design

AQ Compute data centres are based on a holistic ecological concept and are subject to international certification standards. On top of that, the AQ Compute team is exploring possibilities to increase the use of sustainable materials.
The entire operation of the data centres is planned to be sustainable and includes efficient cooling technologies. This allows clients to minimise their cooling requirements for servers in an AQ Compute data centre.
Summary:
Based on a holistic ecological concept and subject to international certification processes
Sustainable construction and environmental design using materials with the smallest possible environmental impact
Energy efficient cooling: mix of different technologies including liquid cooling
Show more »
Energy recovery
& -recycling

At AQ Compute we are creating a recycled energy environment.
Energy: The excess heat generated will be recovered and recycled in all our data centres, allowing for more cost-efficient operations.
Water: Water is another concern for AQ Compute. We want to ensure that no water is wasted. The water usage in the data centre is offset with recycling and recovery measures.
Summary:
AQ Compute generates both economic and environmental value for its clients and social impact for the surrounding communities.
Sustainability performance through CO2-eq measuring, reducing, offsetting and verification (by AQ Green TeC, a company from Aquila Capital)
The water usage in the data centre is offset with recovery measures
The excess heat generated at the data centre will be recovered in all our data centres
The excess heat can be used in a variety of ways: for heating purposes (local heating networks, agricultural heating, biomass drying, preheating at many industrial processes etc.), for cooling purposes or for power generation
Show more »
"We plan to reshape the landscape of data centre services.
The need for computing capacity is on the rise and we will cater for the
high demand from clients in Europe and across the globe."
(Petter Tømmeraas, CEO AQ Compute)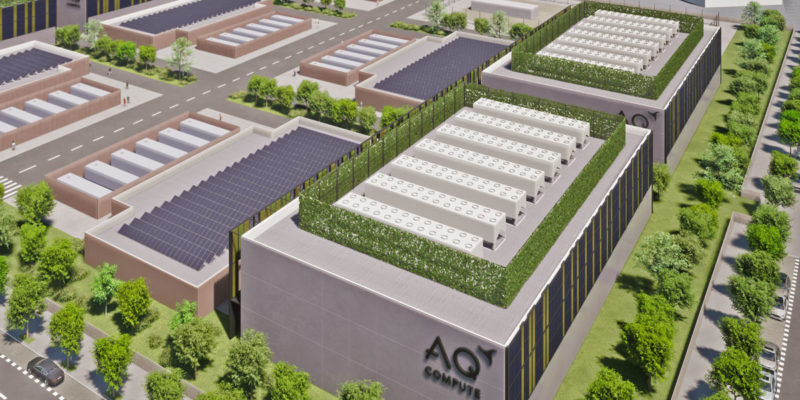 Sustainable Design Principles
At AQ Compute, we live sustainability. Using sustainable design principles in our data centres is a matter of course for us.
We reuse existing buildings and build on previously developed land. We also use high quality and zero or low impact building materials that come from renewable sources.
We strive for a holistic life cycle of sustainable architecture and use recycled materials, for example, steel and low-carbon concrete.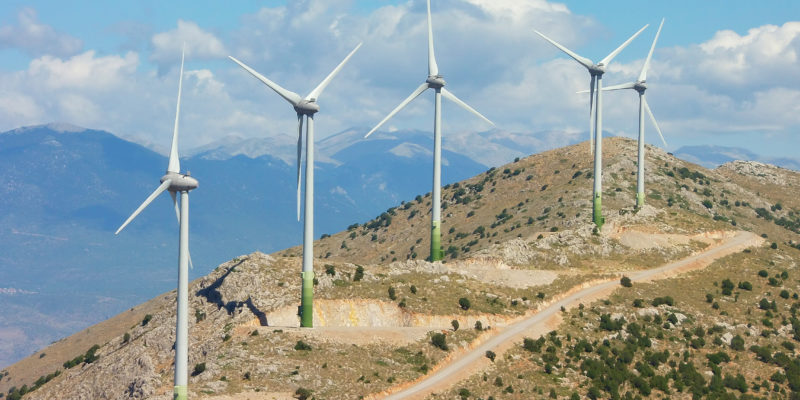 Sustainable Partnerships
We will partner with vendors that also have sustainable practices with the ultimate goal of better tracing our carbon footprint and ultimate greenhouse gas (GHG) emissions reduction.
Carbon Management Solutions
Our partner AQ Green TeC is committed to delivering the highest standards of carbon management expertise to its clients.
Starting with tools and processes to accurately measure GHG emissions across scopes 1, 2 and 3, the company advises clients to help reduce emissions.  For those emissions that cannot be avoided or reduced, AQ Green TeC can deliver credible carbon offsets, based on the necessary criteria of being real, measurable, additional and impactful.
AQ Green TeC wants to ensure that organisations can employ effective carbon management solutions as part of their climate strategies.
Accurately measure and track – fundamental to any carbon management program
Help clients identify areas to reduce emissions as a priority
Engage the business ecosystem to drive collective climate action
Deliver positive environmental impact, at scale
More