Calculate your carbon footprint
How much CO2e would you save if you moved your data load to AQ Compute?
Select your HPC needs and get your CO2e avoidance.
AIR COOLINGi

AQ Compute data centre norway

AIR COOLINGi

WATER COOLING
i

HEAT RECOVERY
i

Your avoidance by relocating to AQ compute: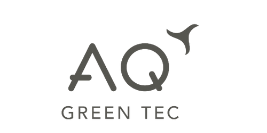 Offset your CO2e emissions and validate your CO2e avoidance with AQ greentec.
Average new built data centre with standard air cooling.
AQ Compute's data centre based on efficient indirect free cooling.
AQ Compute's data centre based on direct hot water cooling technology, enabling lowest power usage effectiveness (PUE) ratios.
By using hot water to cool IT components, AQ Compute is able to reach temperatures of around 60°C, which can be used for e.g. the supply of domestic hot water.
Click on the blue box to choose your country.
AQ Computes cooling technology enables our climate cautious clients to significantly reduce their demand of electricity and lower their CO2e emissions.
In the following, we demonstrate the potential AQ Compute cost savings by comparing total electricity expenses and use of different cooling technologies in Norway.
These potential savings can be attributed to two specific factors:
1) significantly lower electricity costs at the site of our newest data centre in Norway,
2) highly attractive operational costs resulting from the use of energy efficient cooling technologies.
Please sign up here in order to get the complete overview of the potential AQ Compute cost savings.
DECARBONISED HPC CAPACITY ALREADY AVAILABLE
If you are interested in testing capacities for latency, performance, and handling tests, please get in contact to access our infrastructure in Norway.
Fill out the form and we will get back to you with more information.